Cantine Volpi Sangiovese 'Organic' Boira, Veneto 2019, 75cl
Catalogue Code
8004006001063
Quick Overview
Sangiovese comes in many guises in the hands of Italian winemakers and this is given the classic treatment with the added bonus of organic status. Dense, ruby red in colour, intense flavours of juicy black fruit and jam like qualities with undertones of spices, licorice and violets. Harmonious and silky tannins give a well structured body with a luscious, fruit back palate leading to a long lingering finish.

At a glance

0.75L

Dry

2019

Medium Bodied

Drink now or Can Keep 1 year

Sangiovese (100%)

13 %

Cantine Volpi

Red
Pair It With
Perfect when partnered with spaghetti bolognese, lamb shank and steak Milanese.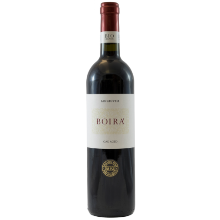 Lamb Shank

Steak Milanese