Agricola Gorgo di Roberto Bricolo Bianco di Custoza 'Organic' 2019, 75cl
Quick Overview
This elegant white from the Bianco di Custoza region of Veneto is a pale lemon colour with a fresh nose of apple and honeysuckle. The palate is soft and round with pink lady apples, lemon peel and peaches, fresh acidity and a pronounced mineral note gives good balance and structure to the wine.
At a glance
0.75L
Dry
SKU-0008
Drink now or Can Keep 1 year
Garganega (40%) Cortese (30%) Trebbiano (20%) Incrocio Manzoni (5%) Trebbianello (5%)
12.5 %
Agricola Gorgo di Roberto Bricolo
White
Pair It With
Pair with prawn or chicken salads.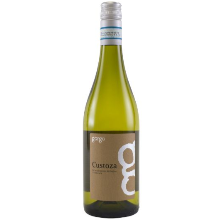 Prawn

Chicken Salad