Cantina Crociani Vola Vole Montepulciano 'Organic' 2019, 75cl
Catalogue Code
8032692480718
Quick Overview
Orsogna`s Vola Vole wines are dedicated to the protection of bees. They are committed to safeguarding the vineyards` ecosystem so that bees are safe and far from pesticides and herbicides. They have been certified organic for 25 years and adhere to the biodiversity friend project. The finished wines are also heavily influenced by bees - the yeasts required to start fermentation are carefully selected from the pollen the bees collect from the natural wildlife surrounding the vineyards. This Montepulciano d`Abruzzo is an intense ruby red in colour with plenty of red fruits and spices on the nose. The palate is soft and round with ripe cherry, plum and a spicy, toasty note from 6 months ageing in oak barriques.

At a glance

0.75L

Dry

Medium Bodied

Drink now or Can Keep 1 year

Montepulciano (100%)

13.5 %

Cantina Orsogna

Red
Pair It With
Serve with lamb shanks, sausage casserole or aged cheeses.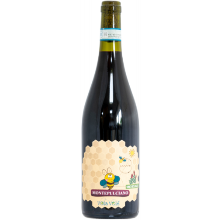 Lamb Shank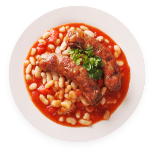 Sausage Casserole

Strongly Flavoured Cheeses